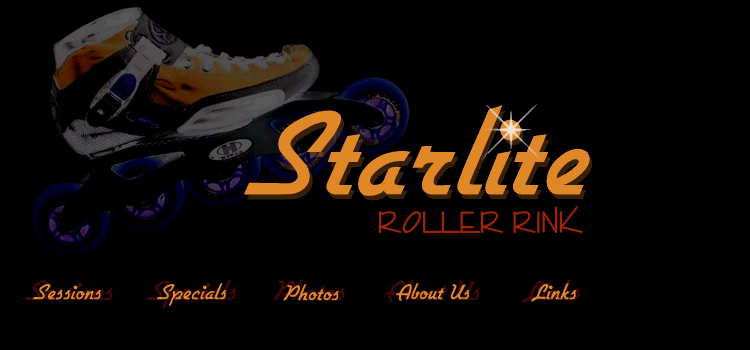 Starlite Roller Rink is located in Atwater, Ohio, on the corner of Routes 224 and 225 and is one of the area's funnest attractions. Friday night sessions gather up to 200+ skaters, and our awesome birthday parties are a hit for kids of all ages.

Please continue to visit the Starlite website for updates, coupons, and new information as we add it, and be sure to stop by and check out the rink this winter!




A new session schedule has been posted! (1/30/05)


The Ohio Speedskating Tour will have its next meet in Tallmadge, OH on February 13.


Starlite is now playing all the top songs at all our sessions! Come Friday night and see all your friends on Teen Night!
11991